CHIP's services are delivered by our Social Value Manager and is governed by a board of trustees who agree and monitor the charities objectives, programmes and projects.
Before joining CHIP Emma has been working in Education for the past 12 years, leading on business and policy development in secondary education. Previously to this, Emma spent 10 years working in the third sector, focusing on marketing, fundraising, and design for several charities, both in the West Midlands and nationally.
She has also embarked on several mental health initiatives, with a degree in Psychology and Criminology, completing a range of courses in Cognitive Behavioural Therapy and Counselling.
In addition to her professional background, Emma has also completed a range of Interior and Graphic Design qualifications, completing commercial projects in the Midlands, with her own business importing and exporting antiques. Emma is a member of both the British Psychological Society and the British Institute of Interior Design.
In her spare time, Emma loves designing, reading, and embarking on adventures on her motorbike, where she has explored many areas of the UK and Europe on two wheels! She is also a keen ice-skater, reaching Stage 6 through Skate UK.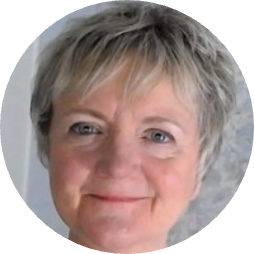 Tracey O'Brien is an experienced non-Executive, in the social housing sector, and is a representative for the voluntary and community sector across a range of strategic health, employment and partnerships boards, bringing a considered and informed perspective.
Originally from Salford, she has lived and worked in the West Midlands for four decades, where she now lives in Staffordshire. Tracey established 3C Solutions Ltd which works on a wide range of commissions from the private, public, and not for profit sector, including interim business management and support, embedding delivery programmes, and supporting Non-Executives and Boards with their Strategic Planning and Governance.
On a lighter note, she is a keen walker and enjoys cycling, reading, and listening to current affairs podcasts. One of her aims for the next 12 months is to start to learn the piano (again) and update her vinyl collection, which 30 years ago she thought she wouldn't need again!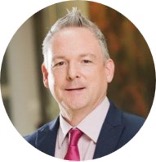 Leon has worked in the social housing and construction sector for over 34 years in key areas of partnership and collaborative working, namely strategic property asset management, planned and reactive maintenance, contract procurement, compliance, risk management, major capital investment, regeneration and facilities management delivered and managed both internally with in-house maintenance teams and with external supply chain partners.
He is a master's qualified management and Chartered professional who has operated at a senior level for over 20 years with both public and private sector organisations. Currently an Assistant Director of Homes working for Stonewater, he is responsible for their responsive repairs, major capital planned investment, rebranding, special projects, and decarbonisation delivery nationally.
An active person, Leon enjoys mountain biking and long walks with his family and 'Woody' their Lakeland terrier through the local Area of Outstanding Natural Beauty, Cannock Chase. A self-confessed 'petrol head' he follows F1 racing, regularly attends classic car shows and has a passion for classic sports cars, mainly TVR's however in his words 'sadly not an owner of one as yet!'.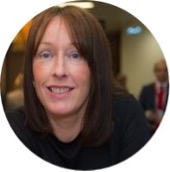 Sarah is currently the Group Event Director for Ocean Media Group Ltd, where she manages a range of projects including Housing, HOMES UK, Inside Housing and Social Housing conferences and awards). Sarah is the founder of Unlock Net Zero.
In addition to being a Trustee for CHIP, Sarah is also a Non-Executive Director for CHIC. Sarah has spent almost 30 years heading up media portfolios – most recently in sustainability, housing and built environment.
Sarah was born in Yorkshire, from where she crossed the Pennines to university in Manchester, where she also met her husband. In addition to her busy work life, she is parent to her third rescue Labrador, where she loves walks with him. Sarah also enjoys spending time with her family and friends, travelling, and opera.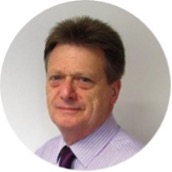 Gordon trained as a Quantity Surveyor and worked for Social Housing Landlords across the Midlands, for 30 years, in Development, Asset Management and lately as Operations Director.
He then spent 10 years as CHIC's Commercial Director before retirement to concentrate on his own projects.
Gordon loves walking, sailing, and travelling to obscure parts of the world. A recent Grandparent, he now has new excitement to fill his days!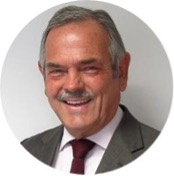 Fred joined Lloyds Bank in 1973 and reached the senior rank of Branch Director for Southeast Wales. He was also the Principal of the Lloyds Training Centre at Hindhead Surrey and part of the Banks Graduate Recruitment Team.
Since leaving Lloyds he has been the Head of Skills at Business Link, West Midlands, with the Third Sector Consortium (3SC) managing Welfare to Work programmes such as the DHS Work Programme and Future Jobs Fund. More recently he has been running his own consultancy, Bentley Skills Ltd, and operating as the former Social Value Manager for CHIC.
Away from work Fred spent nine years as Chair of two housing associations: Festival and Fortis, as well as seven years on the Board at Stourbridge College.
Fred's main interests are sport with both football and golf high on the list! He recently chaired the Worcestershire Golf Club Ltd in Malvern. If there is any time left his five grandchildren keep him fully occupied!