CHIP was established to support delivery of the social value objectives set for Communities and Housing Investment Consortium (CHIC).
CHIP was registered as a charity in May 2022, launched in September 2022 at a round table event where CHIC's members, contractors and suppliers met to agree how CHIP's operation will best achieve effective and measurable social value.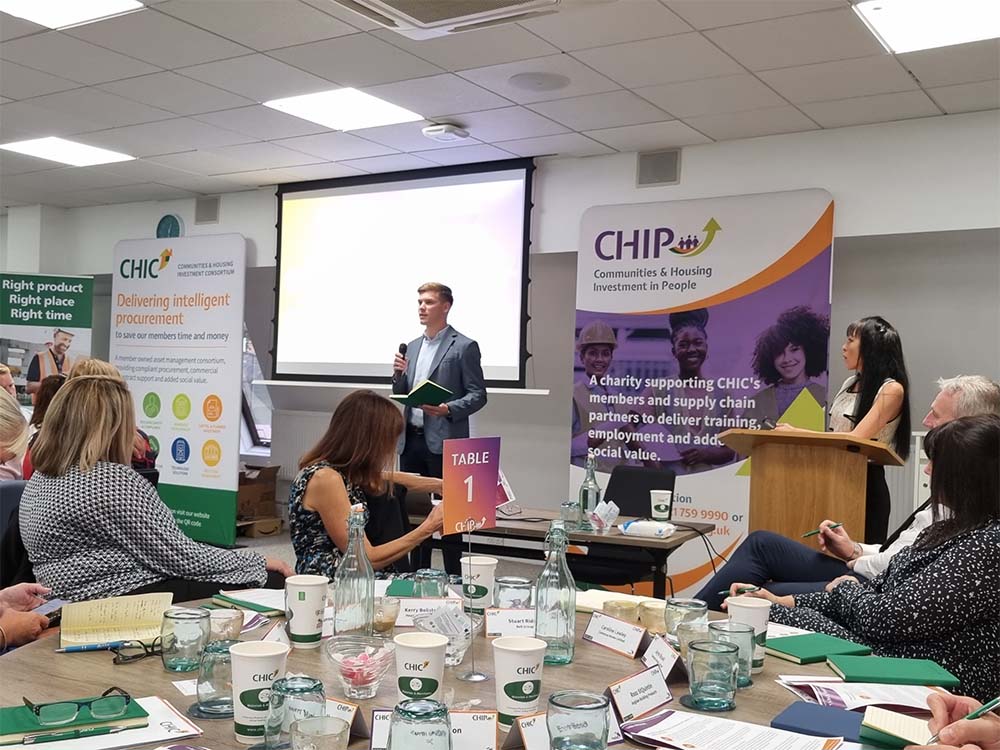 Our commitment to deliver our Social Value programme is through:
We measure the impact and value for the communities we work with, in several ways, including:
Short and longer-term impacts
We believe that measuring social value contributions provides definitive evidence for the impact we and our partners are delivering to the communities we work with, having a positive impact on peoples lives.
For more information regarding CHIP and our social value activities, please contact Emma Macaulay, Social Value Manager.